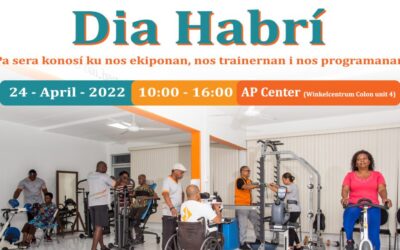 Dia 24 di April proksimó kuminsando for di 10or di mainta té 4or di atardi lo tin e sigiente Dia Habri di AP Center ku ta situa na Winkelcentrum Colon unit 4. Esaki ta algu ku ta keda organisá periodikamente pa personanan ku ta interesá di haña mas informashon di AP...
Theofilo Minguel ta un kliente di AP Center. Den e video aki e ta kompartí su historia i eksperensia biniendo AP Center pa hasi su ehersisionan.
Fundashon Alton Paas ke gradisí tur persona ku di un of otro forma a kontribui na e fundraising Dushi Sòpi pa e por a bira un eksito. Tira un bista riba nos video i Skucha di Debra ku ta un di e boluntarionan ku a yuda organisá e...
This is a throwback to 2020. Showing a glimpse of a 6 month exercise program of activity-based training project with 6 participant as well. Each participant with different causes of paralysis. Sum with spinal cord injury and others with a...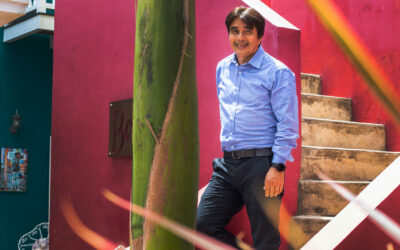 According to the 2017 research by the Public Health Institute, nine percent of the Curaçao community has a mobility impairment. The rehabilitation of this group of people is financed by the health insurance. But after the rehabilitation process is finished they still...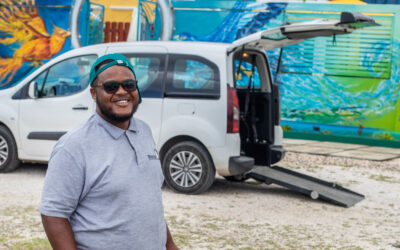 This is a featured article in the 2020 Impact Report. Click here to see the full report It is not easy for people with a mobility impairment to just go to a store, church or a party. Thankfully, Fundashon Alton Paas does understand the challenge. With their Wheelee...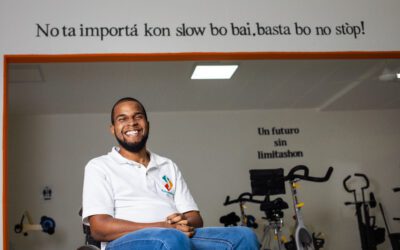 This is a featured article in the 2020 Impact Report. Click here to see the full report 2020 has been a year that has challenged the whole world in many ways. With the corona virus and all the things that came with it, it made a huge impact in our organization....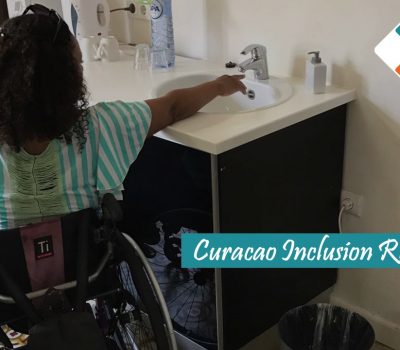 After intensive journey promoting accessibility and inclusion we can gratefully share with Curacao the report of our project and the result of our audit. Overall we can conclude that despite all advances there was no hotel, restaurant or employer that was full...