Danki pa yena nos enkuesta, bo kontestanan a keda mandá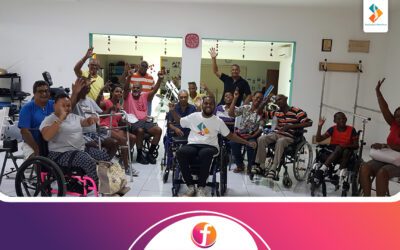 We are honored to share with you our partnership with Fortuna. Making it easier for you to make a donation to help create a future without limitations. You may already now about Fortuna. An innovative program that uses mobile applications to allow consumers to shop,...
Probechá di e oportunidat pa bo por haña un sita gratis pa nos proksimó Dia Habrí di AP Center. E sentro di ehersisio spesial pa personanan ku ta den ròlstul of ku tin difikultad pa kana. Klek aki pa registrá:...
Alton su bida a kambia kompletu dor di su aksidente pero hasiendo ehersisio na AP Center ta yude pa e por keda aktivo i sigui bai dilanti. Registrá pa e sigiente Dia Habrí pa abo tambe por eksperensiá e benefisionan di ehersisio maske ku...
Theofilo Minguel ta un kliente di AP Center. Den e video aki e ta kompartí su historia i eksperensia biniendo AP Center pa hasi su ehersisionan.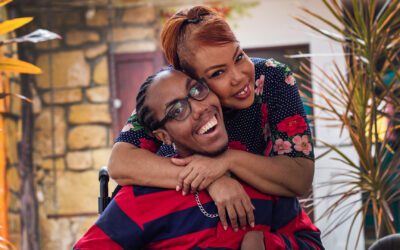 Milley Devers is the mother of the 22-year-old Jaythro Devers, client of the AP Center, and usually is at the center in Colon a couple of times a week. Jaythro was nine when he was hit by a car while riding his bike. His prospects were not promising. His chance of...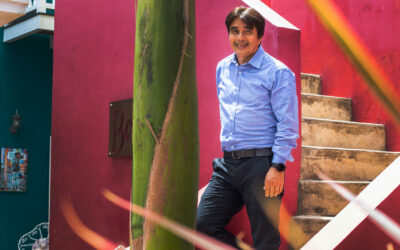 According to the 2017 research by the Public Health Institute, nine percent of the Curaçao community has a mobility impairment. The rehabilitation of this group of people is financed by the health insurance. But after the rehabilitation process is finished they still...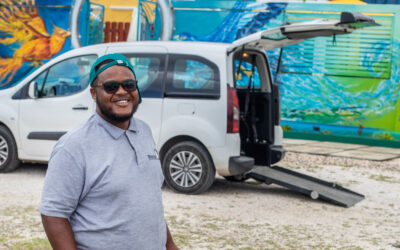 This is a featured article in the 2020 Impact Report. Click here to see the full report It is not easy for people with a mobility impairment to just go to a store, church or a party. Thankfully, Fundashon Alton Paas does understand the challenge. With their Wheelee...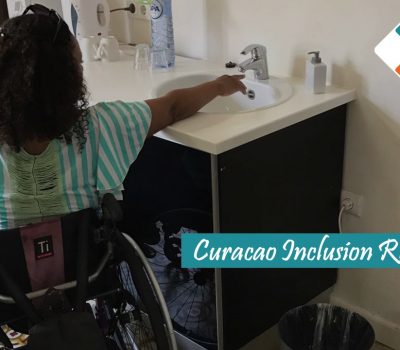 After intensive journey promoting accessibility and inclusion we can gratefully share with Curacao the report of our project and the result of our audit. Overall we can conclude that despite all advances there was no hotel, restaurant or employer that was full...