Helping wheelchair users participate actively in our community
Accessible and social transportation
Frequently Asked Questions
How do I make a reservation?
You can call or send us a message through whatsapp at 5100087
What are the hours that I can make a reservation for a wheelee?
We have flexible hours. The earlier the reservation the easier we can accommodate your needs and time.
What are the prices?
Our fees varies on distance and occupancy. When you contact us and state your desire trips we can give a better answer won the price.
How many people can ride with me?
Each Wheelee has space for one wheelchair user and two more companions that can walk
Can my ride be covered by the insurance?
No. Insurance covers medical trips. In our case we do social and recreational trips.
Some reactions of sponsored Wheelee rides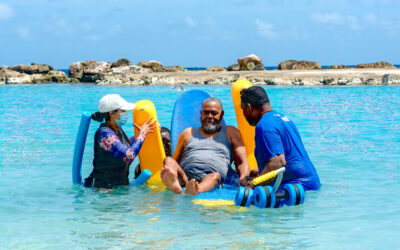 Dia 30 mei nos a bai Mambo Beach pa terapia 1 ora den awa. Tabata un eksperensia great. Mi a pasa gezellig. Ta bale la pena un ripitishon. Mi a hasi tur lokual e terapista a manda mi. Mi a gusta di tá den awa i einan mes ma sinti ku mi kurpa tabata un tiki wantá. Mi...