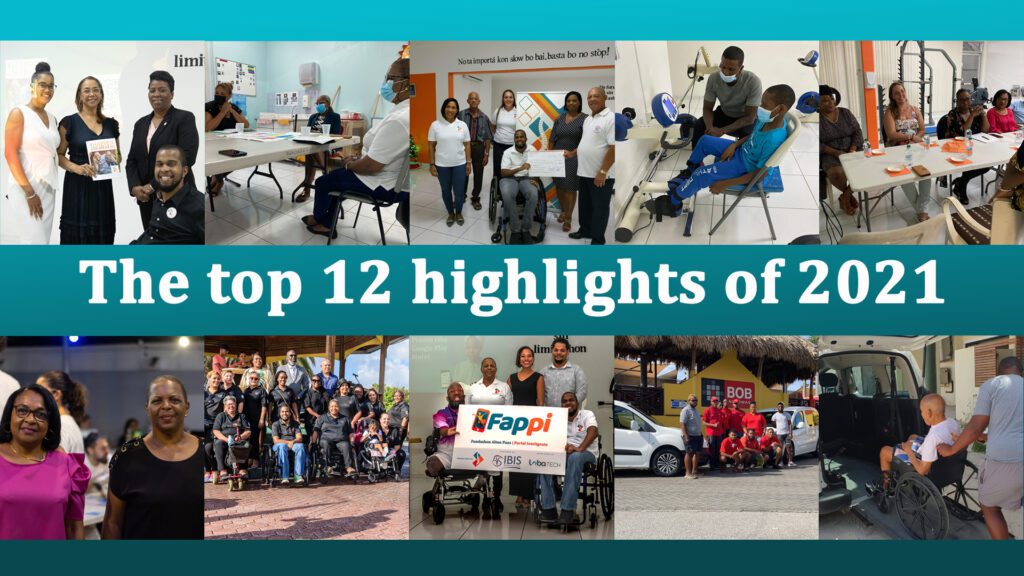 2021 came with it's challenges but as always there are blessings that we are grateful for. From all of there great achievements, occasions and support we listed 12 things that happened during the year to put a highlight on. Without further ado here are the 12 highlights of 2021.
1. Wheelee Rides
With the support of our donors, The Wheelee Rides Friends, we were able to provide more accessible transportation for people in wheelchair during 2021. For the first 6 months, starting from February till June (lockdown in between) almost every weekend we gave 3 rides for free. In total we had 33 people that was able to either go swimming, eat for free at a restaurant or a visit of own choice.
For the second half, during July till December we were able to offer every ride at a discount price. That meant that everyone that reserved a Wheelee was able to get it for 20 guilders and we were able to transport 43 people despites of the difficult situation of Covid-19. During that period as well 6 people going to the AP Center for exercise was able to get a partial of their transportation cost covered because they were not able to cover it themselves. All of this thanks to Wheelee Rides Friends.
2. 2020 Impact Report launch with the minister
During the month of August, we were able to launch our 2020 Impact Report which is a report showing the impact of the different support and donations we have received during 2020. We had the honor to receive Minister Larmonie of social affairs to even give a word during our launch. Click here to read more….
3. Fappi
Fappi is our new mobile app that will facilitate registration of rides and exercise sessions through the scanning of a QR-code with your mobile app. We created this app due the fact that people with no or little hand function, had difficulty to put their signature when they must sign. This app will help resolve that issue. Click here to read more….
4. Selebra Abilidat
This year 2021 is the second year that 12 organizations came together to celebrate 'Selebra Abilidat' on the International Day of People with Disability, December 3, 2021. For this year we've let the Prime Minister to  ride in a wheelchair and parliamentarian Ana Maria Pauletta walked with her eyes covered from Fort Amsterdam to Brionplein. We also announced a construction of a ramp at the Gazebo on Brionplein, published awareness videos on Facebook and show different messages from people with a disability on local tv channels. Click here to read more….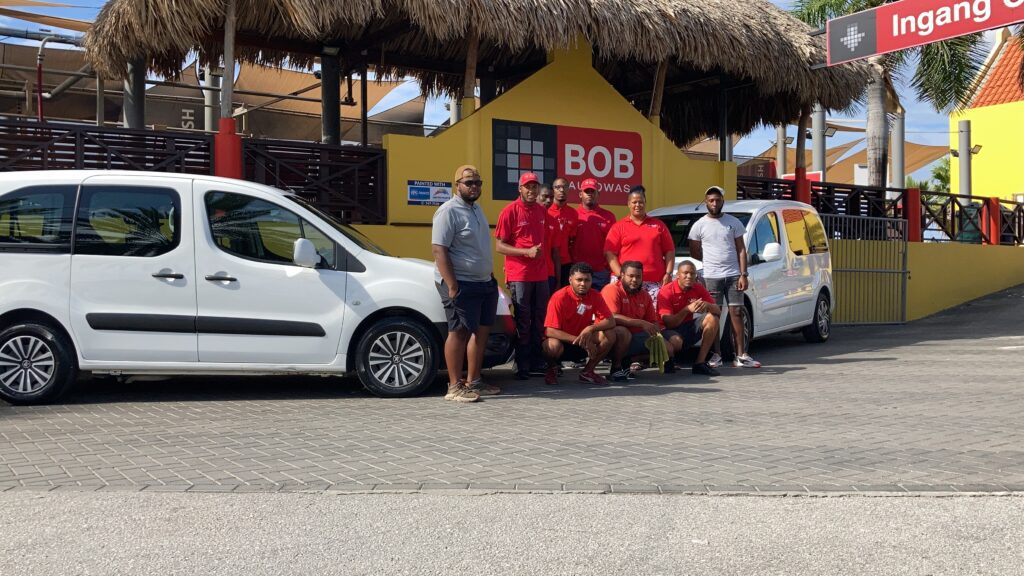 5. Bob car wash support
We are honored to have Bob Car wash acceptance to become our partner by giving free wash to our Wheelee's. Click here to read more….
6. Network of network days
Fundashon Alton Paas was invited to talk during a ISCoS meeting at the Network of Network Days. ISCOS is the International Spinal Cord Society. They consist of doctors, professionals and experts in the field of Spinal Cord. As part of the meeting they've organized this Network of Network Days was a special moment dedicated on the different networks around the world working to improve the quality of life of people with a spinal cord injury. As Fundashon Alton Paas we had to share what our organization is doing locally and also our efforts to make a difference in the Caribbean.
7. Kolektivo grant
The organization Kolektivo has Kolektivo Grants which provide support and resources to local impact projects aligned with Kolektivo's vision: Creating regenerative impact, improving society's wellbeing in a way that supports further growth on Curaçao.
In October 2021 Fundashon Alton Paas has received a grant from Kolektivo to support 3 persons working on their wellbeing receiving physical training at the AP Center of Fundashon Alton Paas. These are persons that are (semi) paralyzed and need to do exercise to avoid medical complications and improve their quality of life. Click here to read more….
8. New patient lift donated
Thanks to the donation of Stichting Johannes Bosco we were able to acquire an automatic patient lift. This is an assistive device that allows the patients who needs extra help to be transferred in a safe way.
9. New Motomed by Lions Club
In our facility we have the Motomed, which is one of the most used exercise equipment in the AP Center. For the children that are visiting our Center it was necessary to get one. Thanks to the donation of Lions Club Curacao, we were able to get a this new Motomed for children so we can help all our young clients as well. Click here to read more….
10. Round Table International grant
Fundashon Alton Paas has been chosen to receive the Excalibur Foundation allocation by the Round Table International. We were presented by Round Table Curacao at their international convention were all the other tables also was able to present a organization forward to receive a grant. Between all off the organizations, Fundashon Alton Paas was one of the causes that were chosen and received a $7500 donation with this acknowledgment.
11. Meeting with member of Supreme Electoral Counsel of Curacao
2021 was an election year. As part of the collaboration with other organizations working for people with a disability we were invited to talk with a representative of the Supreme Electoral Counsel regarding accessibility of the voting experiences for people with a disability. This is an amazing step forward to include more people with a disability to use their right to vote. Click here to read more….
12. New board transition
During 2021 we had the goal to rejuvenate our board with new and younger members. We had 3 members that finished their years of service in the board of Fundashon Alton Paas and retired from the board so that 3 new people were able to join. We are so grateful for Efrin Rudolfina (treasurer), Frank Candelaria (2nd Treasurer) and Shirley Kopra (Secretary). They were part of the founding members and the first board of Fundashon Alton Paas. Now we have Nephtaly Melfor (Treasurer), Crisueña Gaari-Naaldijk (2nd Treasurer) and Marieke Stegeman (Commissioner) that joined our board to keep working on the vision 'A future without limitations'.