For the second time a group of 12 organization came together to celebrate the abilities of people with a disability on December 3rd, 2021. This date has been declared a international day for people with a disability by the united nations since the year 1992. Despite of COVID regulations it was important to raise awareness on this day through diferent activities covid-proof. Because of this we have managed to:
-Organize a walk with minister and parlament to experience a disability
-publicly annuancy the construction of a permanent ramp at the kios on Brionplein
-Share the wishes of people with a disability on all local television
-Publish 4 awarness video on a special facebook page
-Stimulate people in the media to dedicate the program or a section for a interview with a person with a disability
See below for some of these activities!
The Walk:
Prime minister Gilmar 'Pik' Pisas experience a wheelchair
Member of the parlament Ana Maria Pauletta experienced to be blind
Representative of Minister Larmonie experienced a wheelchair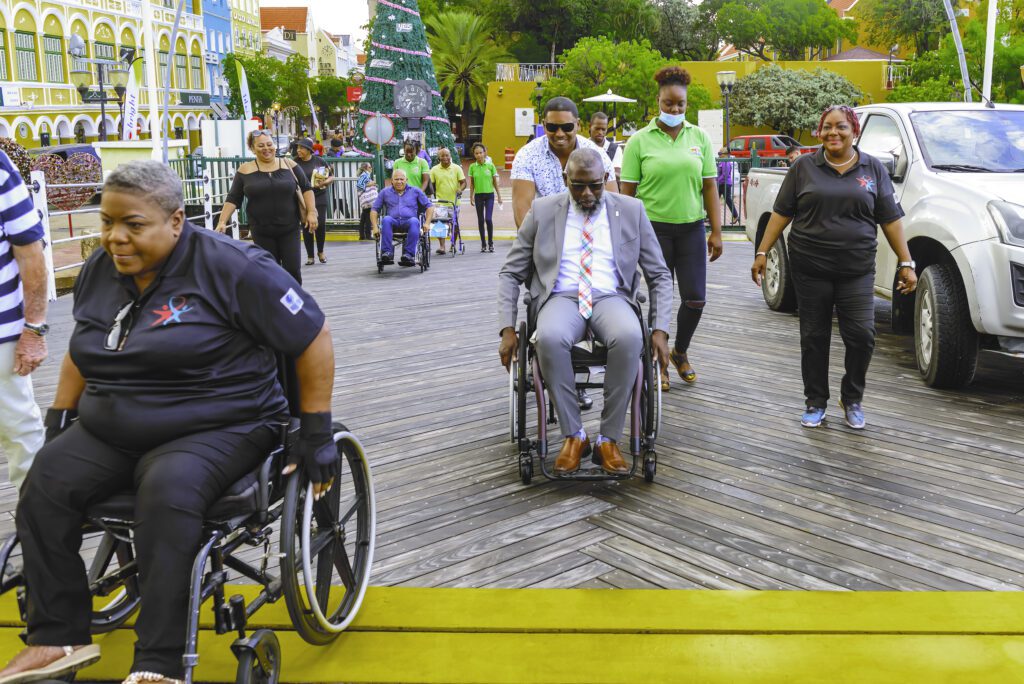 Ramp Details: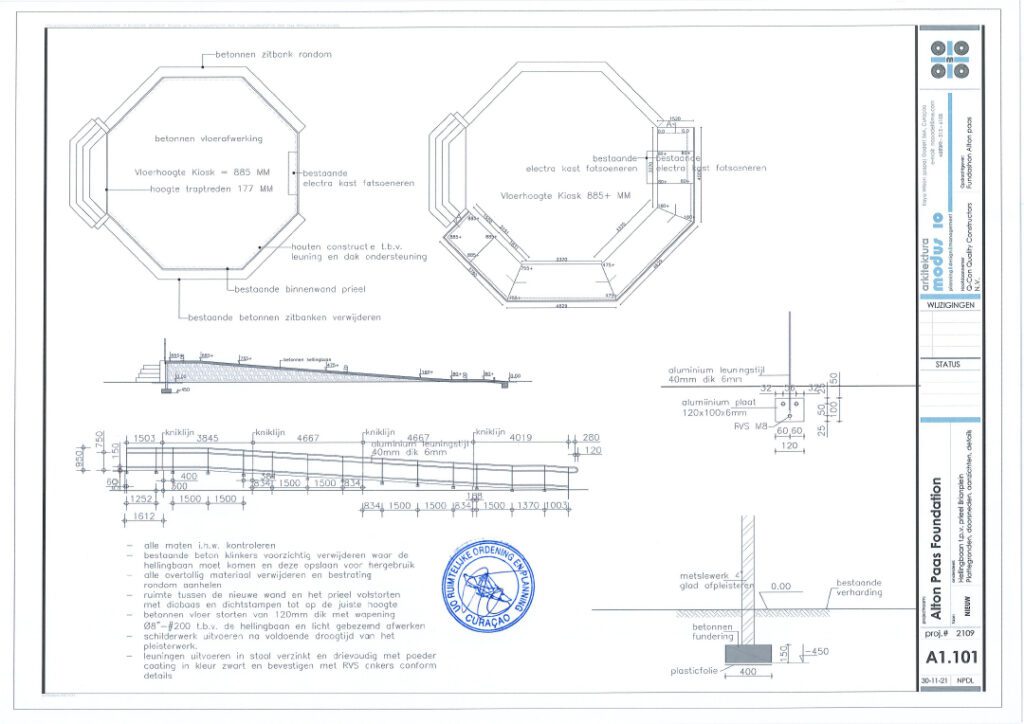 Wishes:
Awareness video's:
Partners
Read the press releases in papiamentu:
A entrega petishon na Promé Minister pa ratifiká tratado di nashonnan uni pa derechi di personanan ku un desabilidat
Pa di dos biaha fundashonnan ta uni pa selebrá abilidat riba dia 3 di desèmber
Sponsors:
Active chance, Johannes Bosco, MCB, Gewi, Banco di Caribe, IBIS, Guardian Group Fatum, BTP, Ralfmed, Vida Nova Bank, ADC, Wit Gele Kruis, Carin Cares, Optica Antiliana, El Tributo
12 Organizations:
Fundashon Pro Bista, Fundashon Alton Paas, Asosiashon Totolika, De SGR-Groep, Stichting voor Auditief Gehandicapten, Fundashon Amigunan Uni, Fundashon Kontakto, Handicaps Rights Foundation, Sentro Solaris, Funditut, i Stichting MS