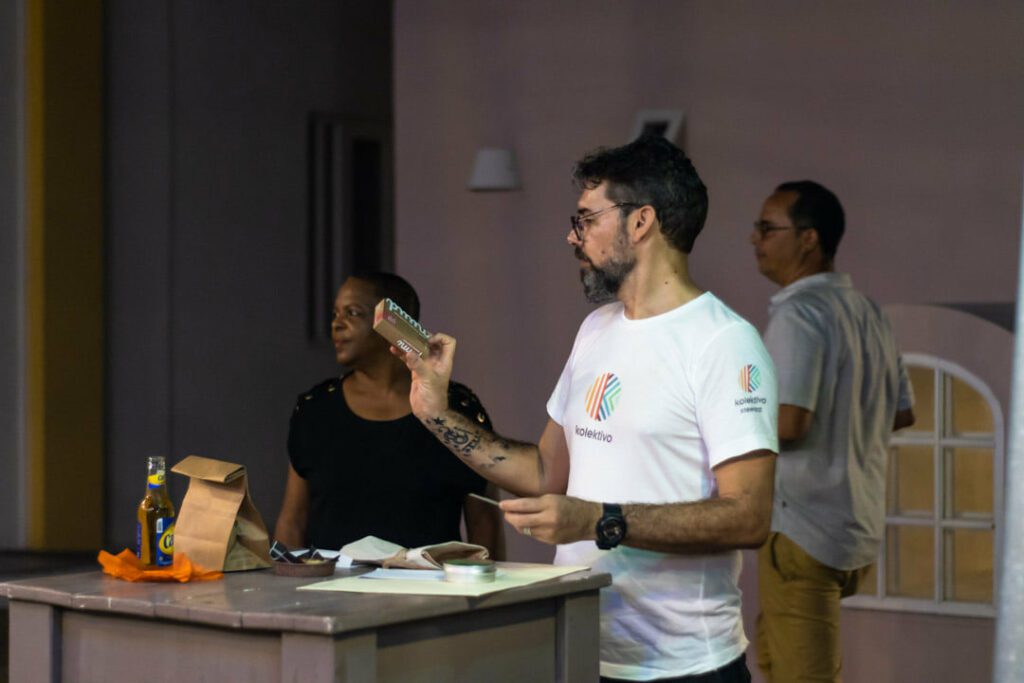 On the 6th of October 2021, Curaçao's Pioneers Talent Pool Ban Topa was organized and was powered by Kolektivo Curaçao and CuraDAI, at Beyglz. It was a gathering of Pioneros, CuraDAI Merchants and Kolektivo grants applicants.
Kolektivo is a group of young entrepreneurs attempting at redesigning the very foundation on which our local economy and community are built by creating a complementary economic system that is purely driven by social impact. 'You do something for the community and get compensated within the same community economy'. This is how Kolektivo aim to create a local economy that helps progress the island and benefit all its inhabitants – effectively monetizing social impact and creating a regenerative economy. Regenerative in the same way nature is regenerative: interconnected, holistic, balanced, adaptive, innovative, community-driven, abundant, and robust.
How is Kolektivo supporting?
Kolektivo has Kolektivo Grants which provide support and resources to local impact projects aligned with Kolektivo's vision: Creating regenerative impact, improving society's wellbeing in a way that supports further growth on Curaçao.
In October 2021 Fundashon Alton Paas has receive a grant from Kolektivo to support 3 persons working on their wellbeing receiving physical training at the AP Center of Fundashon Alton Paas. These are persons that are (semi)-paralyzed and need to do exercise to avoid medical complications and improve their quality of life.
In accordance with the neurosurgeon and the rehabilitation physicians on Curaçao, is physical training, in the first place, very important for persons with neurological and/or neurosurgical disorders. Physical training will improve the patient's condition (increase in body muscles, better lung capacity, better heart pumping capacity, lower blood pressure, lose weight, better cognition), which increases the load capacity and endurance and therefore allows them to do more. If they can move better, they will develop less bedsores on their body, better prevent inflammation, get better blood flow, and blood pressure will drop etc. This can ultimately result in fewer deaths, hospitalizations, and protects it from other diseases.
That why this grant is very important to support those who do not have the finance to pay for their physical training.
Using CuraDAI during the event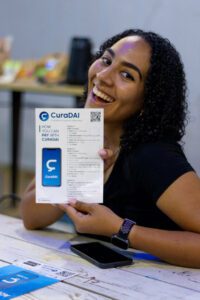 CuraDAI is a digital community currency that leverages the latest open financial tools built on blockchain technology to create a digital, stable, and transparent currency that matches the local currency of Curaçao in terms of the unit of account. CuraDAI is 100% backed by Dai, a digital currency soft-pegged to the US Dollar and is used to fund sustainable development on the island.
Diring the event participants could sign up for the currency and send it to others. Fundashon Alton Paas as a grant receiver could receive CuraDAI of the participants. The first ones sending CuraDAI to the foundation had received prizes, sponsored by The Recycled Pirate, Limpi & Agrinature Caribbean.
You can send your CuraDAI as well
Fundashon Alton Paas is one of the organization/companies on Curaçao that accept CuraDAI. One CuraDAI has the same value as the currency of Curaçao. For more information how to start and send CuraDAI to our foundation visit the website www.kolektivo.co/curadai.
In closing we would like to thank the Kolektivo community for choosing our cause to improve society's wellbeing in a way that supports further growth on Curaçao. Special thanks to Andy Kirchner for inviting and welcoming two of our board members at the event with the great news of the grant.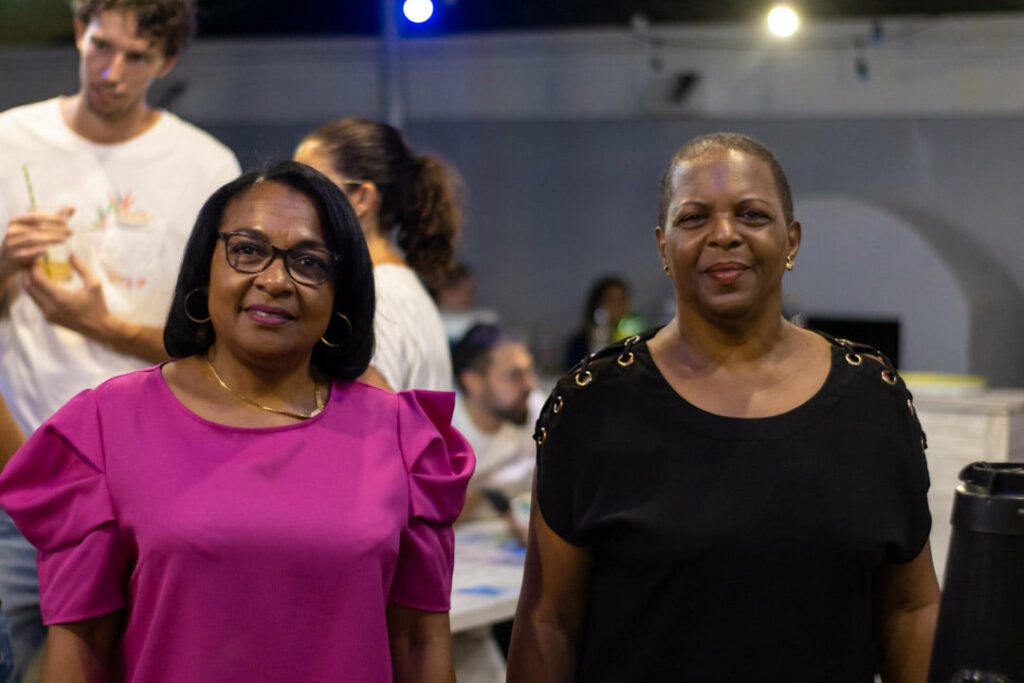 Photography by Armando Galviz at Kolektivo