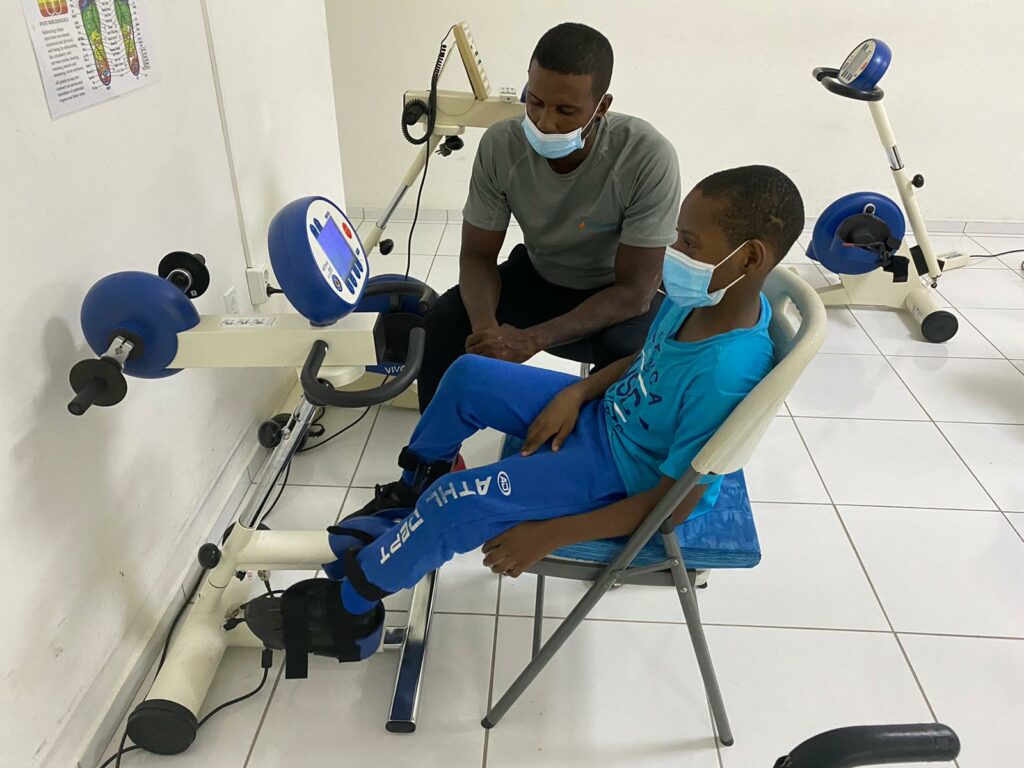 Since the start of our membership program at our facility in Colon we have grown. Each growth comes with new responsibilities. So, to address the demand we have managed to add a special equipment to our facility with the help of Curaçao Lions Club.
The Motomed equipment is one of the most used equipment in our facility. It prevents the consequences of lack of movement, improves the general condition, stimulation of the metabolism and digestion as well as a positive influence on bowel and bladder activities. The additional use of the arm/upper body trainer strengthens the auxiliary respiratory muscles and thus supports the patient's (self-)breathing. In addition, MOTOmed Movement Therapy can stimulate damaged nerves and thus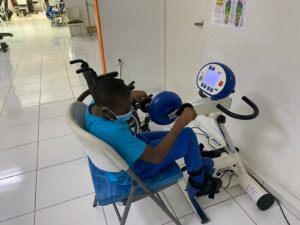 lead to a regeneration of these nerves (neuroplasticity). In the long run, there is a gradual motor recovery of the affected regions.
From May 2018 we are receiving various children of different ages and due to the good experiences with the MotoMed, it was necessary to have a Motomed especially for children. The others were bigger and did not fit the need for the children.
The Motomed Gracile 12 is the only motorized movement therapy device that fulfills the special needs of children. This model has a narrow pedal distance of 12 cm enabling children and small adults to train in a physiological joint position. We have picked the model with leg trainer and the arm-/upper body trainer so the child can train both the legs and the upper body. The MOTOmed gracile12 is equipped with several safety features, such as SpasmControl and MovementProtector. This way, a safe daily movement therapy becomes possible even with the physical limitations.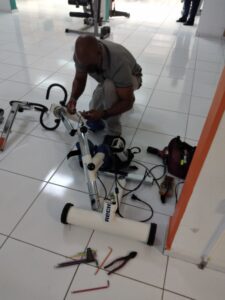 So, as mentioned we have received the support of Curaçao Lions Club to acquire this needed equipment. We have ordered the equipment in October 2020. We received the equipment in the first week of January 2021. A good Samaritan has paid for the transport, handling, and custom clearance. When we did open the package, we noticed that we have not received the correct version. It did take 4 months to receive the missing piece and the good Samaritan has paid for the transport and handling of the missing piece. Thank goodness, we now have the equipment as ordered for use.