Tira un bista riba nos ultimo publikashonan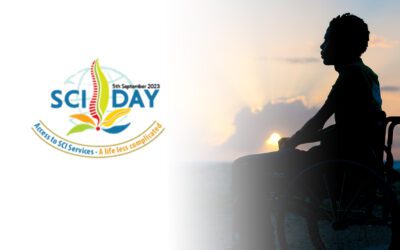 Esaki ta e mensahe prinsipal den kuadro di Día International di Dwarslaesie WILLEMSTAD, Dia 5 di sèptèmber ta Dia Internashonal di Dwarslaesie. E atenshon di un dia internashonal ta hèrmèntnan di gran balor pa promové konsiensia públiko y aktivá komunidatnan...
Esaki ta e historia di Noraida Lacle. Un ehèmpel kon su kalidat di bida tabata bayendo atras dor di su malesa pero despues di a kuminsa na AP Center su kalidat di bida a kuminsa kue kabes ariba.
Esaki ta e historia di Julia Chirino. Un kliente ku a kuminsá na nov 2020 enbuska di un mihó salú. Ku yudansa di e aparatonan i rekomendashonnan di e trainer nan di AP Center ela enkontrá e mihó salú tambe ku e tabata buskando. Pa mas...
Awor despues di dos aña Fundashon  Alton Paas lo organisa e di 8 edishon di The Annual Fitness Challenge. E evento di fitness maratiniko ku ta trese diferente hende di diferente abilidat huntu pa move, pasa bon i alaves rekauda fondo pa...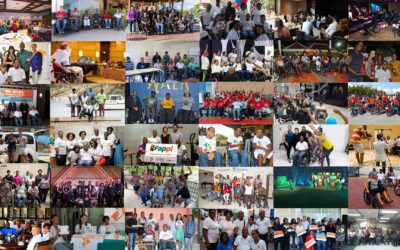 Fundashon Alton Paas was founded on September 7, 2012. This year we have celebrated 10 years of existence. As we reflect on the past 10-years of the foundation, it's truly marvelous to see how far we have traveled. The solutions we create for people with a spinal cord...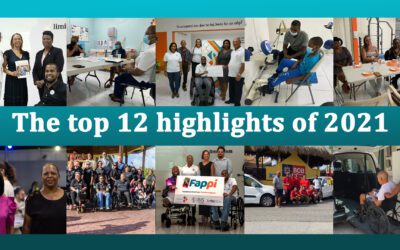 2021 came with it's challenges but as always there are blessings that we are grateful for. From all of there great achievements, occasions and support we listed 12 things that happened during the year to put a highlight on. Without further ado here are the 12...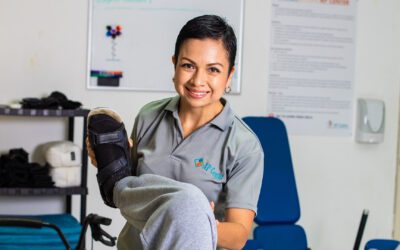 As a general practitioner, Valentina Londoño is the first and only certified activity-based trainer in the Caribbean territory. In this part of the world, only the USA has general practitioners that have acquired the same achievement. Valentia helps clients in the AP...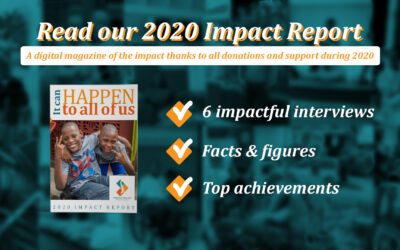 We are honored to share with you our 2020 Impact Report. This is the second time that we have created our yearly report in to a digital magazine. It is also a different way of showing the impact of all the support and donations that we have received during 2020. You...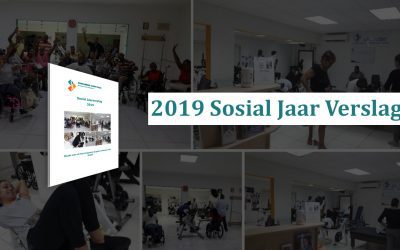 We are honored to share with you the impact we had during 2019. This year our impact report was published in dutch. You will find: 3 testimonies of people with a impairment that has gone through our exercise programs Facts about AP Center and Wheelee Different...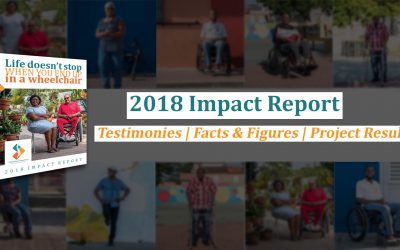 For the first time you will be able to read in magazine format all of the difference you as a donator have make with your donation. You can expect: Inspiring stories Facts & Figures Project results One of the most important achievements this year was having Eric...