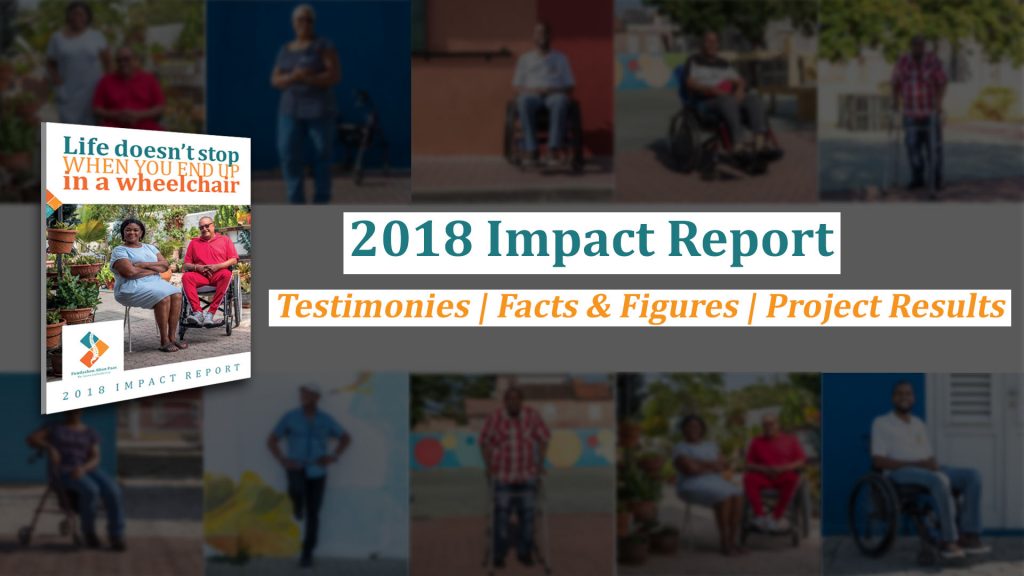 For the first time you will be able to read in magazine format all of the difference you as a donator have make with your donation.
You can expect:
Inspiring stories
Facts & Figures
Project results
One of the most important achievements this year was having Eric Harness of Neuro Ex to certify 2 trainers to give activity-based training in our center. The first project of Fundashon Alton Paas was to send 3 young man with a spinal cord injury to get 3 months of Activity-based training. That first project was a success and you could see also the impact it did to these 3 quadriplegics. Now more people in Curacao can benefit from this type of recover program and makes Curacao the first island in the caribbean that can offer activity-based training for people suffering from a paralysis.
We cannot thank enough the team that has converted our report in this beautifull magazine:
Susanne van Sambeeck
Evert Jan
Caroline Castendijk
Desi Dijkuizen
Ruben Richardson
Edirel Susanna
We would like to thank as well all of the volunteers and donators for all that they do to make all of this initiatives possible. It is because of you that a future without limitations is now one more step closer.
You can click here below to read our 2018 Impact report
Read Impact Report