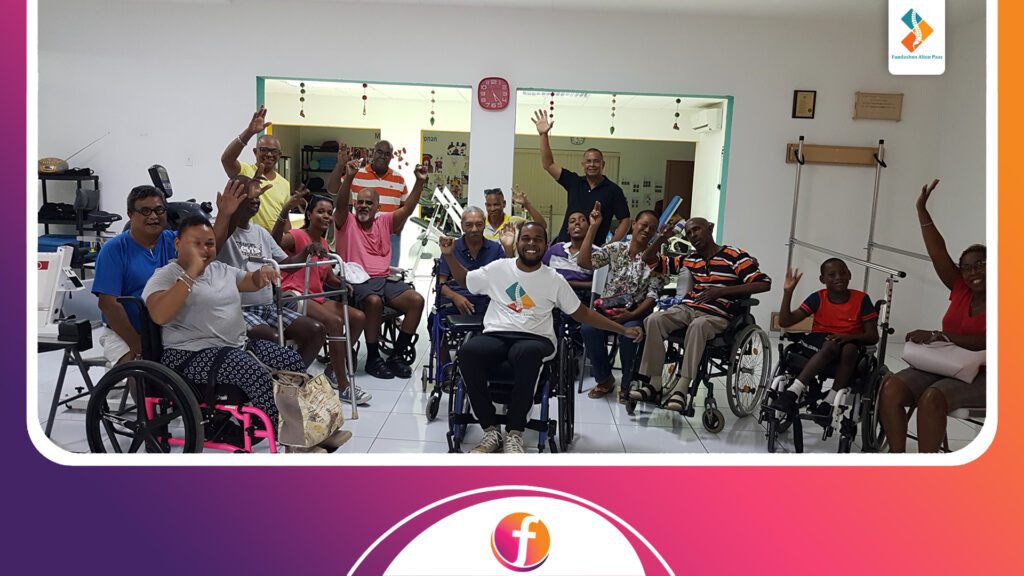 We are honored to share with you our partnership with Fortuna. Making it easier for you to make a donation to help create a future without limitations.
You may already now about Fortuna. An innovative program that uses mobile applications to allow consumers to shop, save and redeem points from participating merchants. You probably already are a member, and you already might have scanned your Fortuna card or app at one of the 13 merchants while you shop your regular needs each month.
What you might not have been aware of is that you can make a donation with your Fortuna points to Fundashon Alton Paas and different other local charities here in Curaçao.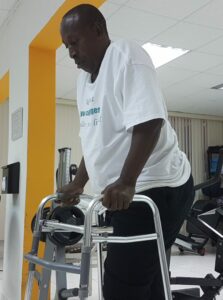 Can you imagine that by shopping your normal groceries gives you an extra possibility to help someone like Mr. Allen. He has a spinal cord injury and needs exercise on a regular basis so that he can stay fit to do his daily needs. He's an inspiration for the progress that he's made physically thanks to people like you that donates. Like him, there are more people that need exercise but can't afford all the cost.
In this case Fortuna makes it easier for you to make a difference. Through our partnership with Fortuna, you will be able to donate 5, 10 or 20 guilders that will be deposited at the end of the month to our bank account. It's easier because you will be accumulating points every time you make a purchase at one of the 13 merchants of Fortuna. The merchants are:
Mangusa Supermarket & Hypermarket
Vanddis
Building Depot
All Botika di Servisio
Op = Op
Aldo
Crown automotives
Maduro Travel
Ultimate Automobiles
Multimart
Massy United Insurance
Balani's
Mensing's Caminada
If you are not aware how many Fortuna points you have, you can find that by clicking on the pink label on the center left of the app with the initials 'FP'(Fortuna Points).
How to accumulate points
To accumulate more Fortuna Points is also simple.
For example, when you shop for your groceries at Mangusa or tanking your vehicle at Vanddis, at the cashier, just show the barcode on your Fortuna App to the cashier, by clicking 'Show Fortuna number on the home screen of your Fortuna App' they will scan the barcode and you will receive your corresponding Fortuna Points automatically.
If you have a Fortuna Card, you can scan the barcode on the back of the card, or just tap the card on the terminal, and the Points are added to your account.
We are so grateful for every one that made a donation not only now but also in the past. Because of people like you Curaçao is a better place. You cared enough to make a difference. You can always share this article with a friend so that they can make a difference as well.
If you have any question or doubt you can always give us a call or send us a WhatsApp at 5100087.