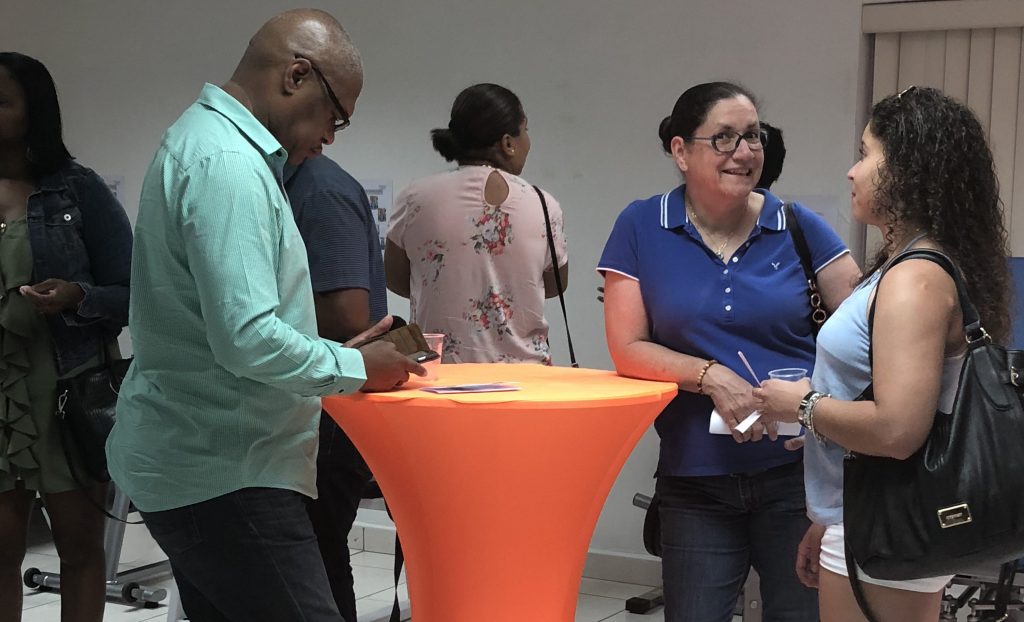 On Saturday, June 9th, 2018, Fundashon Alton Paas held an open house. Visitors were welcomed with a refreshment and were allowed to look around the establishment which is well-equipped with modern exercise equipment.
The crew helping on that day all had an inspiring shirt on with the slogan: Don't limit your challenges, challenge your limits!
After mingling a while, everyone was asked to take a seat to listen to the presentation which you can read more about by clicking on this link.
The Informative afternoon was closed off with heartwarming testimonies by three members of the foundation who have varying forms of disabilities. These testimonies are the core of what the foundation is all about. Seeing progress, seeing happiness; the guest's laughed and at times almost cried hearing how a life can change in the blink of an eye but that despite their circumstances, they found the strength to keep moving forward.
With this blog we will be sharing part of these heartwarming testimonies to give a better understanding of the people that benefit from the work of Fundashon Alton Paas.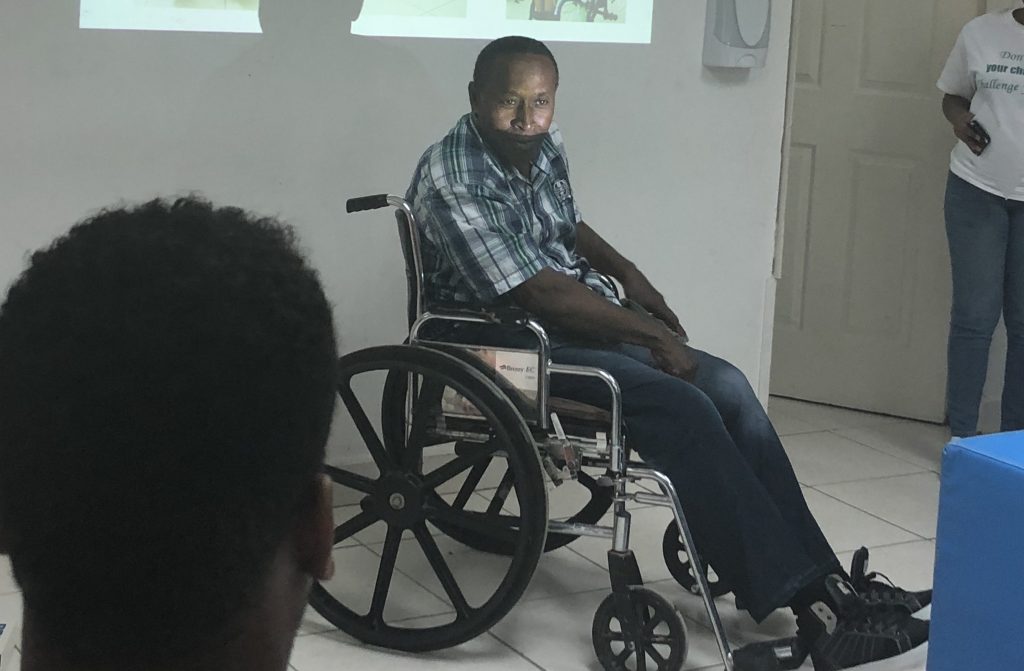 Aira Allen
Aira started by profusely thanking the foundation and all of the volunteers for their dedication and went on to explain that he had contracted a bacterial infection on his column which damaged his column and spinal cord leaving him paralyzed. After finishing four months of therapy at Verriet he was sent home and told he would never move his legs again. While at Verriet he approached Alton, who happened to be there and he asked him for help. He started coming to the center and has been returning religiously ever since. He now has some movement in his legs, can raise them by himself but more importantly, it is the social aspect of the center that has helped him not to despair in his condition and to keep pushing forward. "They have so much patience with me, God bless them all!" he concluded sincerely.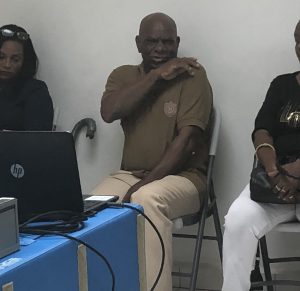 Alwin Rafaela
Alwin suffered a stroke that left him unable to walk. After his rehabilitation period at Verriet, they told him that he would probably never walk again. He started coming to the center and training regularly. Now he not only walks…he dances! And he got up and showed us a few dance steps to prove it! "If you want to improve, you have to come to the center. They will get you not just walking but running and dancing and everyone makes you feel at home!" he finished with a smile.
Frank Perez Reyez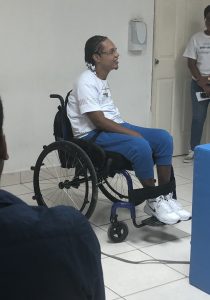 Frank, a young adult, suffered a spinal cord injury diving off a cliff. He was completely paralyzed and couldn't even talk at first. After surgery and intensive therapy and rehabilitation he was able to move his upper body somewhat. He was placed in an electric wheelchair to be able to move but that made him very dependent on the chair. He started coming to the center because the insurance wouldn't cover any more therapy sessions and he couldn't afford to pay it himself. He has been steadily improving. He now uses a regular wheelchair which is a lot easier to handle and transport and he mostly leaves the electrical one at home. "I'm very grateful to this foundation for their help. A spinal cord injury can happen to anyone and I'm thankful for the help and support of the center and the sponsors." he concluded earnestly.
After the impacting stories of these brave gentlemen, the day was closed off with a round of Q and A, after which everyone was invited to hang around and socialize. It was a wonderful day filled with positive energy from a very dynamic crew and we excitedly await their next event!
Care to join as a sponsor or volunteer? You can apply for our monthly giving program by clicking here or send us e an email to join our volunteers.