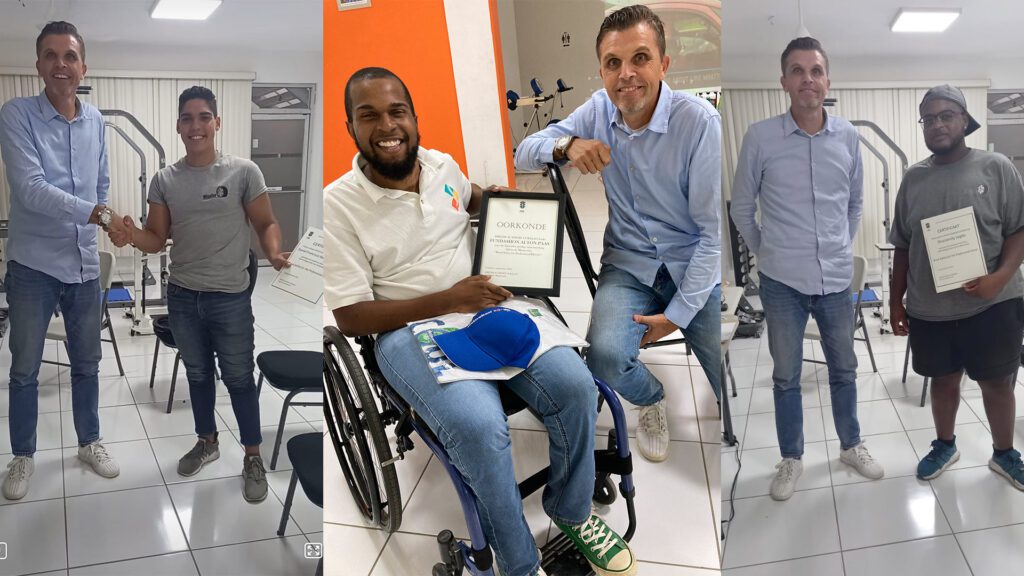 September was a special month for Fundashon Alton Paas for different reasons. One of the reasons was the fact that Driver Academy Curaçao gave – free of charge – their masterclass to the drivers of Wheelee, our wheelchair friendly cars. A 3,5-hour masterclass talking about road safety, how to minimize distractions, data on accidents and even a six pack of 0% alcohol from Heineken to promote don't drink and drive. An interactive and educational experience where our drivers has gotten different good take-aways so that they can implement them on the road.
Driver Academy Curaçao is a non-profit organization started since 2015 with the goal to contribute to improving road safety in Curaçao. One of their activities is to give the Masterclass Road Safety for the Professional Driver. This is an intensive and interactive refreshment-course of around 3.5 hours. During the masterclass they didn't cover only traffic laws and signs but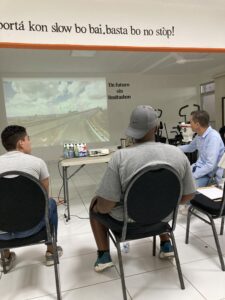 also technic, sitting position, speed, distracting–driving and more.
They saw the article of Shurvently in our 2020 impact report where he was sharing his experience as driver of Wheelee. Fascinated by his story we got the opportunity to receive the master class for free from Driver Academy Curacao.
We are immensely grateful for this support. Our drivers transport special people that have limited mobility. So, taking care of our customers on the road takes an extra focus to drive safely and ensure their safety on the road.
For more info on the masterclass, you can click the link below to learn more.
Driver Academy Curacao