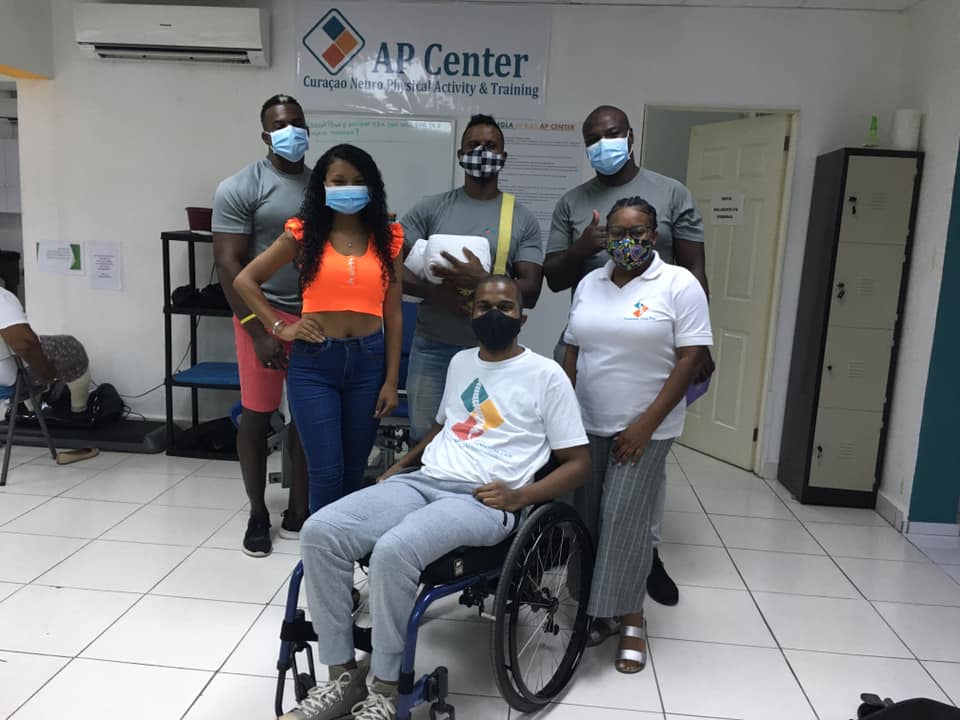 One of the goals of Fundashon Alton Paas is to raise awareness so that anyone with a spinal cord injury or other neurological difficulties can still have a happy and fulfilling life despite of their circumstances.
This week we had a visit from a teenager beauty pageant of Miss Curacao Teenager. She wanted to know more about the cause of Fundashon Alton Paas and also hearing the stories of the people that were coming at the AP Center for exercise. She made different pictures and had shared with her social media followers all about her experience and also what she learned from her visit.
She was guided by our interim manager Migarda Martina that gave her all the information about our cause, what we are doing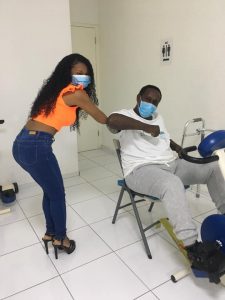 and about the facility.
Her message to her followers where:
If someone with a disability did not gave up, why do you who doesn't have a disability, still limit yourself?
A future without limitations!
She admired all the different inspiring messages that we have in the facility and specially on the t-shirts of the different clients that were there to exercise. The messages that she read on the t-shirts were:
"Don't limit your challenges, challenge your limit."
"Challenge is a great motivation."
One more thing that she admired was seeing the clients doing their exercise and how motivated each client was to give their best.
Fundashon Alton Paas is grateful for her visit and appreciate her interest in sharing about our clients and her experience.
We would like to wish her all the best with her participation to win the crown of Miss Curacao Teenager 2020.