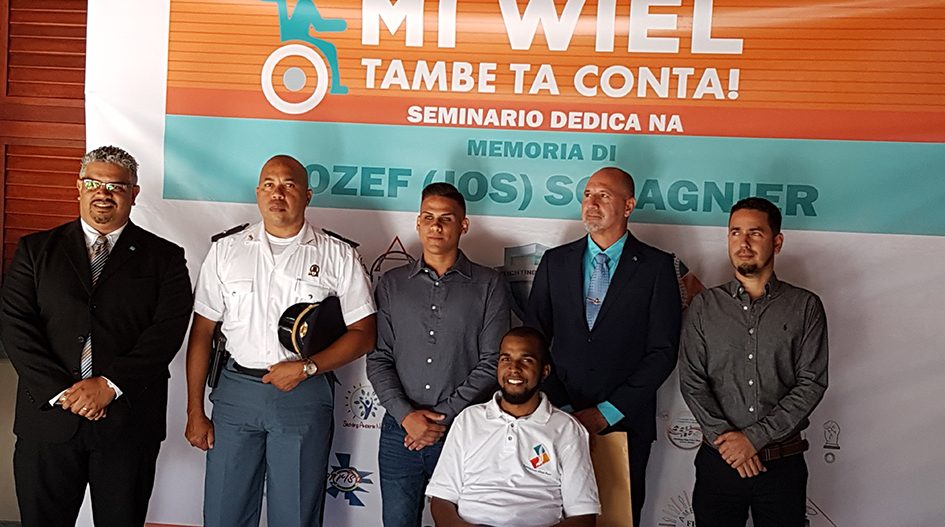 During the month of December of last year, a special seminar was organized by different partners to come together and take initiatives to improve accessibility in Aruba. All of this was started by a gentleman called Jos Solognier. He had been trying to put an official disabled parking permit in order. He approached different government institutions but with no results. He then approached member of parliament, Mr. Robert Candelaria. After a while, Mr. Candelaria finally took action. He looked for Mr. Solognier but found out that Mr. Solognier had meanwhile passed away. Inspired by his fighting spirit and efforts, Mr. Candelaria took the initiative not only to write a letter and law regarding accessibility, but to unite different stakeholders to address the topic. That was the start of the campaign 'Mi Wiel Tambe Ta Konta'. Because of the recent developments in Curaçao regarding accessibility such as Fundashon Alton Paas publishing a guide to improve accessibility and also the Curacao Inclusion Project, Mr. Candelaria invited Fundashon Alton Paas to be a partner in this campaign. Together with Aruba's Association of Architects and different media companies, they dedicated two intensive days to promoting accessibility and inclusion.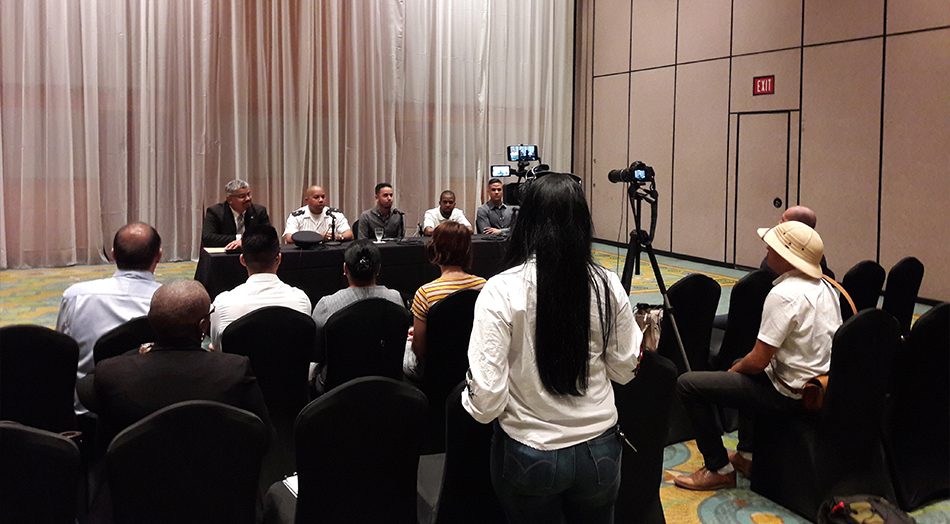 One of the important moments during those two days was a press conference with Fundashon Alton Paas, Aruba's Association of Architects, the family of Mr. Solognier, Mr. Robert Candelaria, a representative of the police department an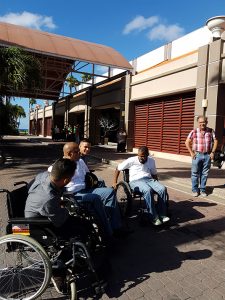 d a representative of the minister of health. Besides all the speeches there was also the official request to create a disabled parking permit. A full document with a law concept, placard design and letter to the minister. For the closing of the press conference, different people that were present were challenged to sit in a wheelchair to experience what someone in a wheelchair goes through by riding a wheelchair from the entrance of the Renaissance Convention Center to the Aruba Parliament Office.
A tough moment for some to realize how different you can experience the same building and the details you must keep in mind when you are in a wheelchair.
As part of this campaign, different nursing home for elderly and disabled people got the opportunity to ride on a scoot mobile. They were able to enjoy a water show at Paseo Herencia and also enjoy a dinner at Hyatt hotel. Showing that people with disability also deserve to be included and enjoy the great things Aruba has to offer.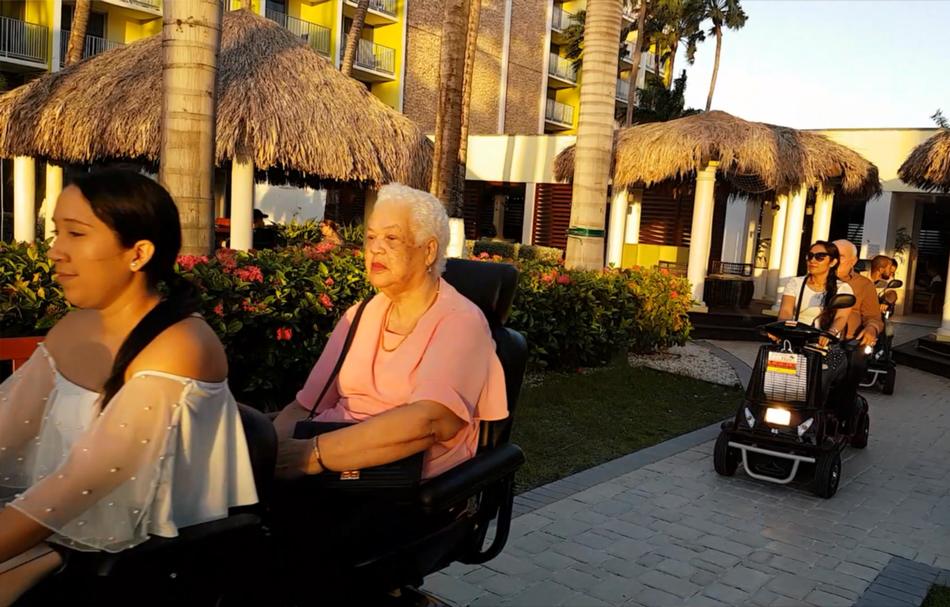 The end of the campaign consisted of two seminars. A more technical one, especially for architects, government organizations and companies. It was specifically about some of the difficulties the handicapped face and alternatives on how Ariba can improve their accessibility.
The second seminar was more related to those with lived experience, where organizations and people got to share their story and show the importance and value of being accessible.
The chairman of the Alton Paas foundation was also a speaker at both seminars. At the first one he talked about the guide to improve accessibility in Curacao and at the other seminar he talked about his story and the challenges he had to overcome to keep moving forward in life.
All of this has sparked more conversations and ideas that has the potential to make Aruba not only a happy island but an Accessible Happy Island.