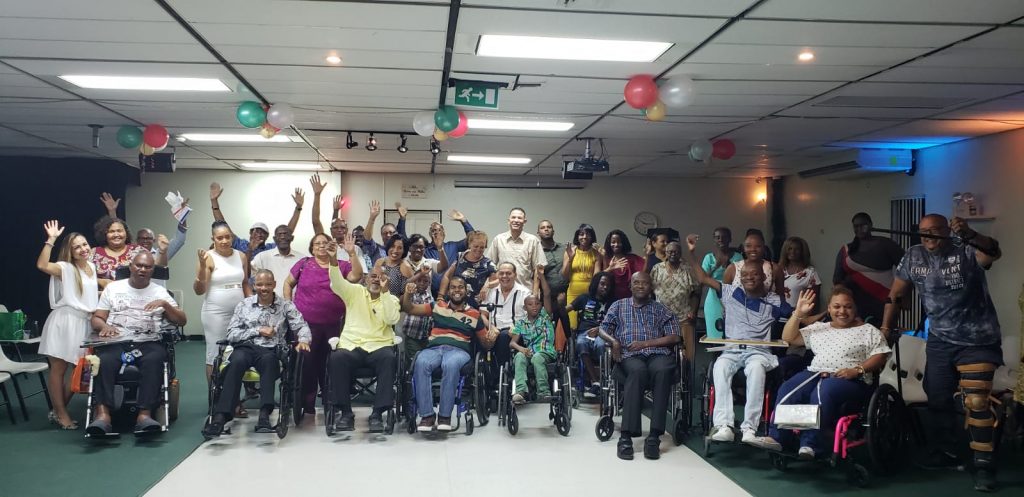 2018 Has been a year with a lot of growth and great experiences. We have a tradition that at the end of the year we host an event for our supporters, partners, volunteers and customers to say thank you and enjoy each other's company in a more festive environment. Laughing, winning prizes, eating delicious snacks and hearing good music. The end of 2018 was also the same.
We organized a special night for our year end gathering. This time at 'Fundashon Pro Bista'. We received great support from them; they helped us to welcome everyone for this night. We had the honor of having the great Mr. Finchi Statia entertain us, making us laugh almost the whole night.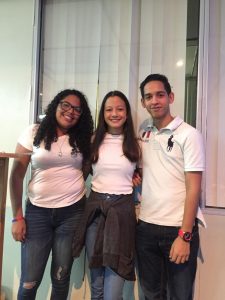 One of the special things we do at our year end gathering is give gifts and prizes. This year we had gift and prizes from Penha and also from Team Winklaar. We are really grateful for their support; they also helped make the night special. Some of the gifts were handed directly to our customers but the prizes had to be earned. We had three high school students who volunteered to help us that night. They held quizzes and games, during which the participants could win prizes. As the guests were leaving, everyone received a tailored-made bag from the correction facility 'Bon Futuro' which were sewed specially for Fundashon Alton Paas.
Another part of the evening that was special, was the acknowledgements that we did. We have different people and volunteers that invest their time to make a difference in the life of our customers on a daily basis. They are our drivers of the Wheelee and assistants of our exercise facility. They help us with love and care and we wanted to acknowledge them for being part of the family. We also had 3 other special people that we gave an extra spotlight that night. One of them is Ilse De Windt. She is a physical therapist who also helps at our exercise facility for free. A couple of days in the week, she advises the people who are exercising and she has been doing that since the beginning of this year. Another special person is Valentina Londoño who is actually a doctor and has been a member of our board since 2017. She first attended our congress in 2016, became a volunteer and after that became a member of the board. Because of her interest in sports and fitness she is become one of our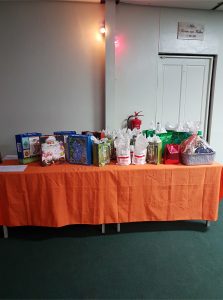 first certified activity-based trainers and she is currently running the activity based training programs of 12 individuals who have been in this project of ours since October. Her dedication and energy have really helped us to take this step and we wanted to put her in the spotlight on that night. The last person we put in the spotlight and did something special for, is another one of our board members. You always see her everywhere, doing everything and yet she is always smiling. That person is Migarda Martina. She is consistently and persistently making sure everything is in place, she has more contact with the clients and does so much to help others. Because of her tireless work, the board gave her a free massage and day pass at a spa, so that she can also take some time to rejuvenate, stay strong and keep going.
So, the night was really special. We showed the promo for our next fitness challenge, our year end message and we enjoyed great music from Jurgen & Friends.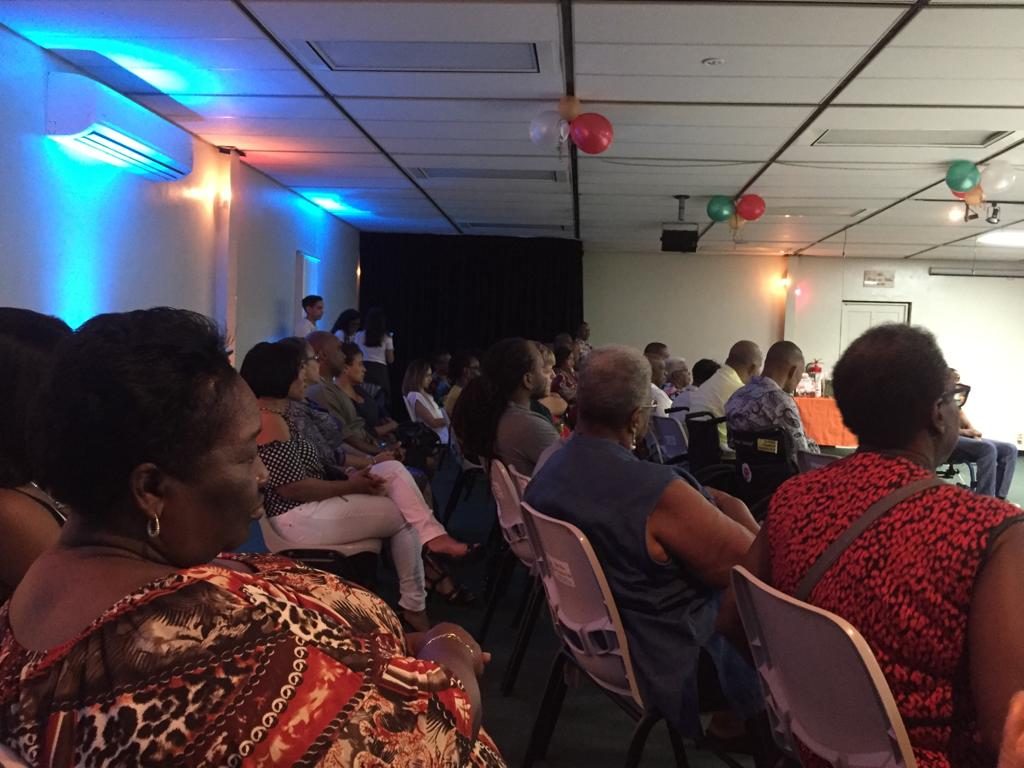 We are really grateful for 2018 and excited for 2019.