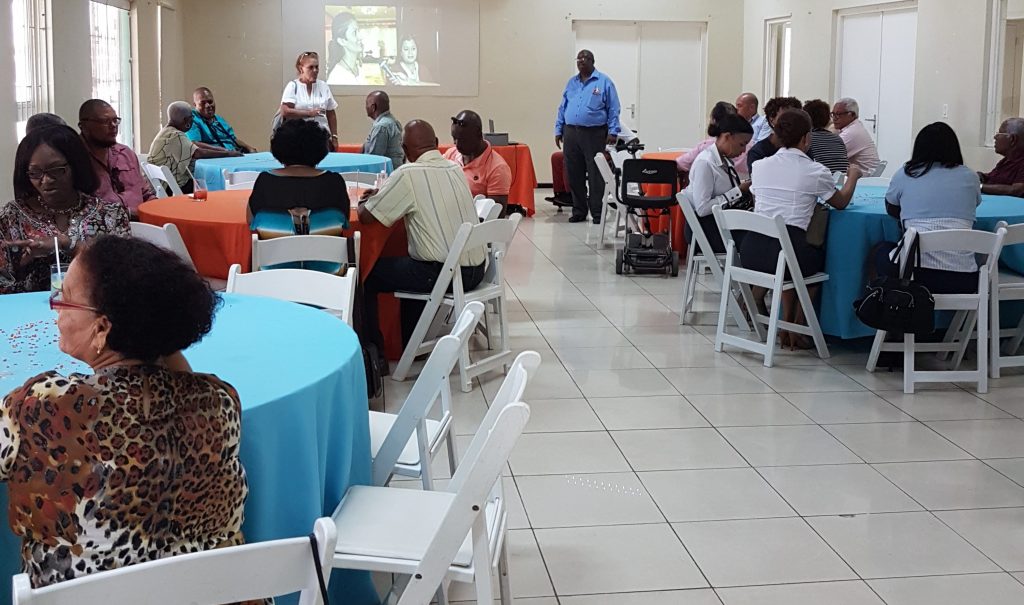 This second half of the year you maybe have seen Fundashon Alton Paas with more small live events. That was part of our growth and to be more connected with our supporters and potential supporters. This creates the opportunity that people can better understand the results we create and for some people that also helps us creates those results. In June we did the Open House in Colon, our exercise facility. On 21st of August we had for the first time a lunch. A moment where people with the ticket they bought in advance could follow a short presentation, hear powerful testimony and enjoy a delicious meal. One of the moments that made us feel so grateful was the fact that so many people wanted to support our cause that all tickets was sold out. Allot of people wanted to step up and help improve the lives of people with spinal cord injury through the purchase of their ticket.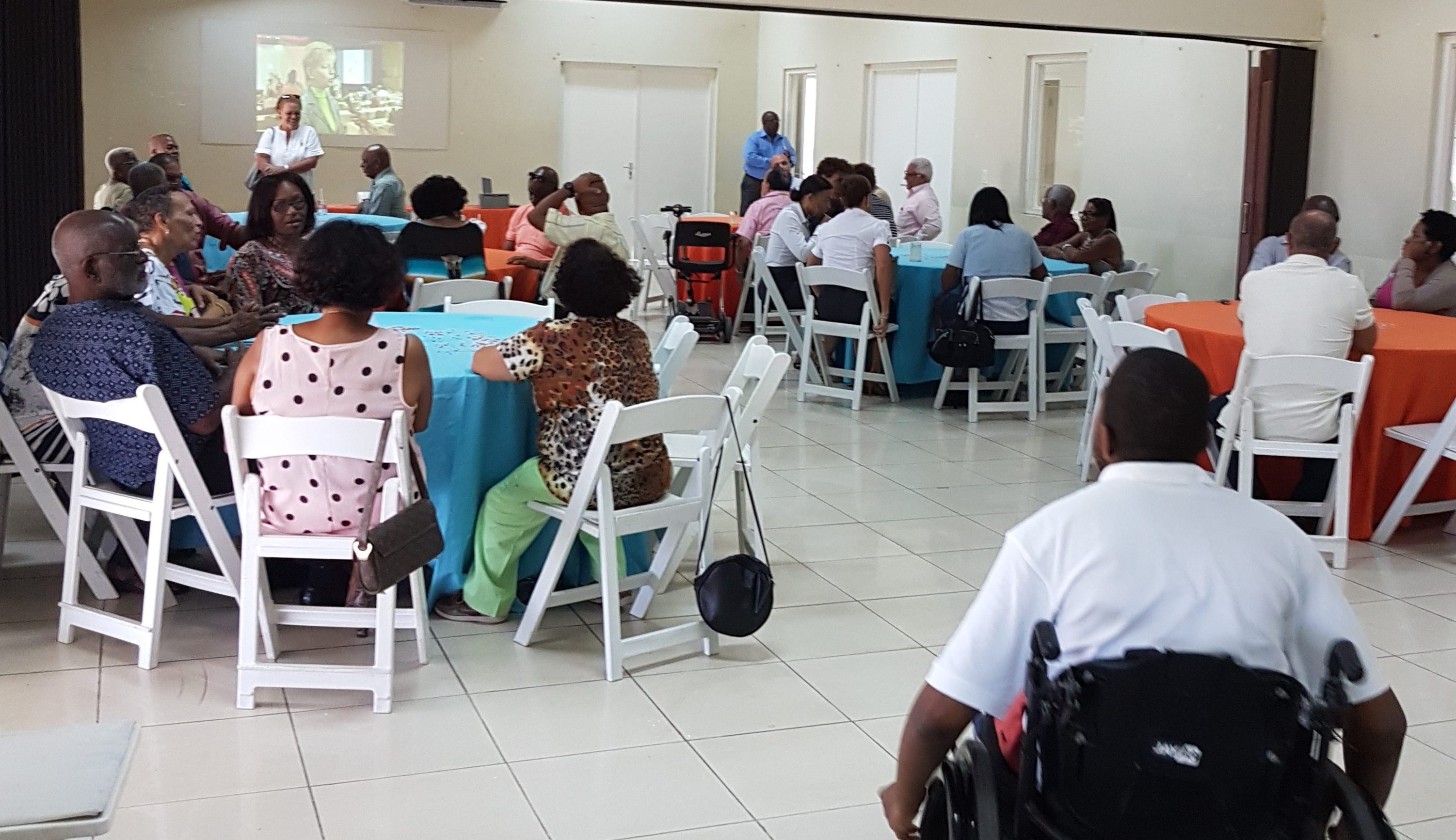 On the day of the event the room was well occupied and the Chairman Alton Paas gave the presentation in the beginning of the event on why they started the foundation. The difficulties that people with disabilities experienced in the past and some of initiatives the foundation has started and the impact they have. He explained a about:
ASCI

Wheelee

Curacao Inclusion Project
After talking all our initiatives than we had the testimonials who where considered celebrity on that day because from where their were in the past and the people they are today, they gotten stronger and better and we feel so humbled to have become a platform where others can share how they've transform their life despite of having a spinal cord injury other type of paralysis.
The first celebrity sharing his story was Raymond Bulgar. He was in a car accident in year of 2016 near schottegat weg. He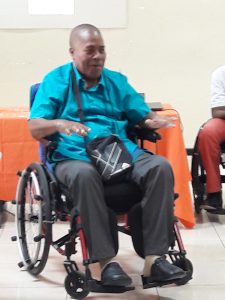 was with by a speeding car from which the driver was texting. He was fully bedridden after the accident. He couldn't do anything by himself. When finishing his rehabilitation he was advised to get in contact with the Alton Paas Foundation. Now he goes to do exercise 3 times a week and now he is able to ride his own wheelchair, brush his teeth, control the television remote and more.
The second celebrity is a little know from our open house also during the month of June. His name is Alwin Rafaela. He had a stroke which paralyzed his left side. They said he would never walk again. His wife heard about the Alton Paas Foundation and encouraged him to start doing exercise there. At that time he still was using a wheelchair and sometimes could walk but with allot of difficulties. He said he threw out his wheelchair because he doesn't needed anymore and because they said the he wouldn't walk again he started dancing Sunday night at Hofi Bill. All of those advances with the help of the exercises he's been doing at the Alton Paas Foundation.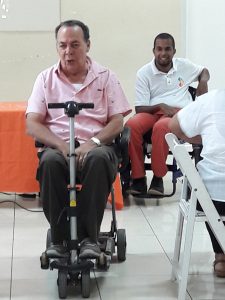 The last celebrity was a little different story then the other from John Russel. He has a disease called multiple sclerosis which he know has more than 18 years. It's a disease that you only see deterioration. But at some point the deterioration slowed down and John felt he needed to do exercise to maintain his muscles active so he also came to do exercise. He has a small power wheelchair like a scooter so that he can move around and with the help of his family and specially his wife he was able to start doing exercise to which he now has stronger muscle so that he can do more
After the celebrities has spoken was then the moment to eat and we can say with full conviction that everyone loved the food. It was a buffet that you could choose between chicken and beef. There was vegetables and oven-cooked potato. Deliciously amazing!
But Beside the food we could say the testimonies was the powerful part of the event. We got allot of positive feedback's from everyone on the whole event and where really honored to have contributed to those story. There where people also answered the call to become a monthly donor through a special donor program we have.
So we are very honored to have done another event to show and connect more with our followers and supporters. We look forward to connect with more people and giving more people the opportunity to transform lives of people with spinal cord injury.
If these three testimony have already inspired you. We call you to become a monthly donor and give more people with spinal cord injury to transform their life and then to tell you their story thanks to your support.