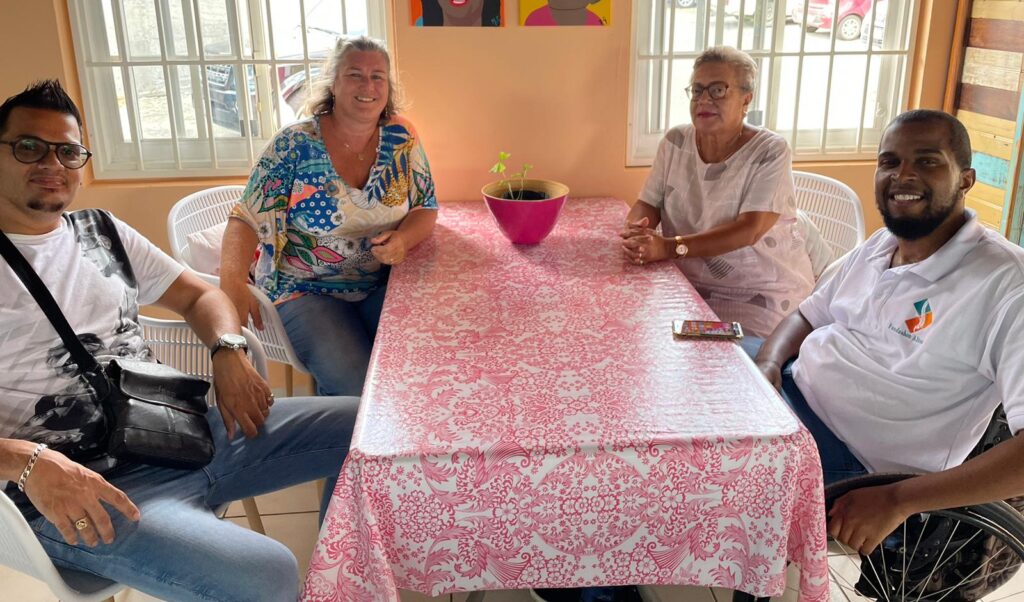 In the month of May we had a visit from Alton Paas to Cafe magic. We wanted to know if our venue is approved as accessible. Cafe Magic has been doing a lot of work to make the Café as accessible as possible so everyone can be included in our beautiful Café.
Alton came with his friends Richard from the MS foundation and Iva from the foundation for people with hearing impairment
After a nice cup of coffee together, served by our wonderful team under the guidance of Chanella (manager Cafe Magic), we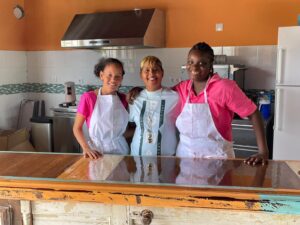 showed our guests around in the Café.
As Alton is an experienced wheeler, the little bump in the doorstep to the entrance was no problem.
He did advise to adjust it anyway so it is smoother for heavy electrical chairs.
After this we went to the porch which is nicely situated in the wind and easy accessible. The bathroom was next and is well accessible. Even a mirror on wheelchair height!
On the whole there are some minor points to adapt but we are approved to be accessible for wheelchairs.
Thank you, Alton, Richard and Iva, for taking the time to visit us and give us feedback on our efforts. Much appreciated!
With love, Team Cafe Magic.
Written by Carin Bult, initiator of Cafe Magic