Eric Harness is a leader in the efforts of activity based training, world-renowned specialist and innovator who works with people with a neurological injury or disorder using activity-based training to recover function. He is based in the US and was recently in Curaçao as one of the speakers during the 3rd Caribbean Spinal Cord Injury Congress. He also gave a special training to five staff members of the Alton Paas Foundation, to give activity-based training to help those with a spinal cord injury gain strength and improve their mobility in Curacao and the Caribbean.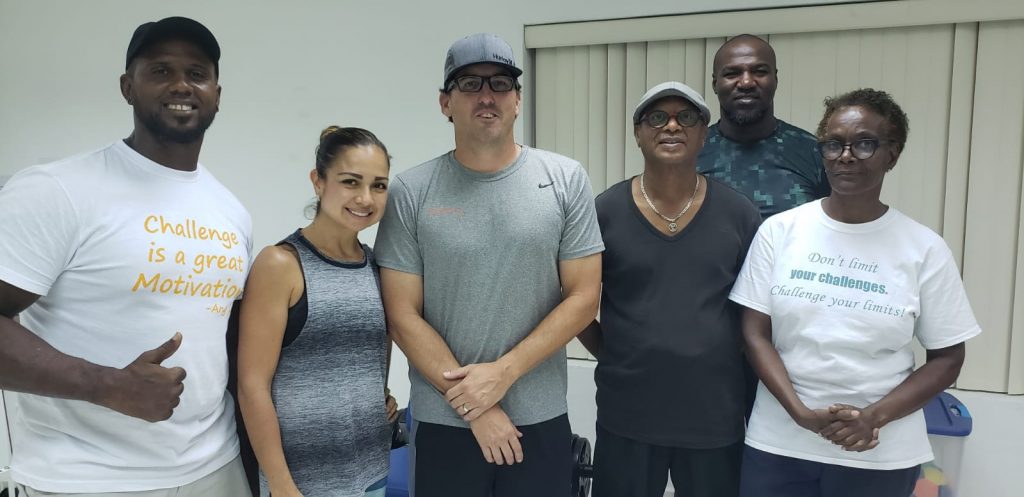 Eric has been giving this activity-based training since 1999. He co-founded and help develop an other Activity based training facility in California offering a program aimed at helping people with spinal cord injuries through activity-based training. Alton, together with two others, attended this program a few years ago where they met Eric. In 2013, Eric visited Curaçao for the first time where he spoke about that program during a fundraiser Gala Dinner. This year, Eric came to give a lecture during the seminar to better explain what the activity-based training entails and why it is so important. As an added bonus he also gave the training to the five staff members.
According to Eric, the perception of what is possible for someone with a spinal cord injury is finally changing. "We have gone from 'There is no hope' to 'We don't know'.
Doctors used to claim that we give patients false hope but in effect, they were giving patients false pessimism," Eric states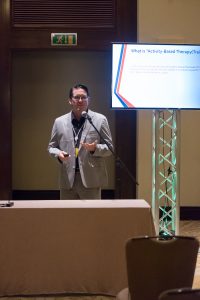 emphatically. It has been a long process but the medical community is finally acknowledging the positive effects of activity-based training programs which in turn gives patients the confidence they needed to try harder.
As Eric explains, each injury is distinct and each person is different so, every outcome is individualized to each person. There may not always be an increase in neurological level by doing activity-based training but you will definitely gain balance and core strength which improves posture.
They've had:
patients improve to the extent that they were able to progress from power motored chairs to self-propelled manual wheelchairs
clients who went from wheelchair to walkers and clients who might not have shown much advancement in mobility but were able to get off the respirator as their lung function improved.
And now that there is a more positive feedback from doctors, the patients have also gained from this positivism. "People used to come in a bit sceptic about what it is we do and whether or not our training would actually help them in any way but now they come in with a positive attitude, ready to give it their all because they are open to the possibilities, simply because their doctors are also more open to it. Activity-based training has become a much more accepted form of recovery/rehabilitation."
The program is based on the contention that the body has been made for gravity which means it needs to be standing upright; outside the wheelchair. So, they have to get the person out of the wheelchair and doing weightbearing exercises to get the body to do what it's supposed to do.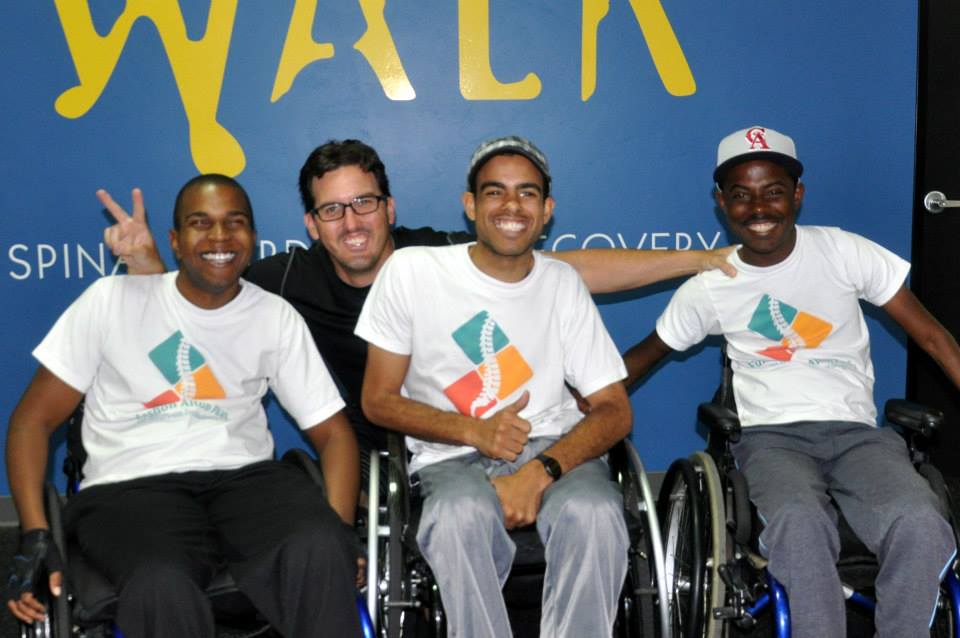 "We don't do compensation training where you work to make the strong muscles stronger to support the rest of the body with no muscle strength. We work on strengthening the weak parts of the body; our focus is on getting as much as we can out of the weak side of the body."
With activity-based training the goal is to eventually strengthen all muscles. The client has to learn proper form and push technique and through a program, set up especially for each individual, they try to regain as much function as possible.
Activity-based training really started back in 1995 with Christopher Reeve. Not many believed in it back then and it has taken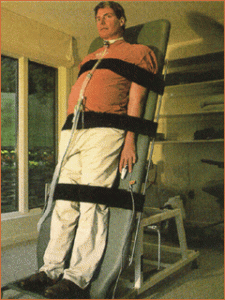 this long for doctors and therapist to finally acknowledge that the activity-based training does in fact help improve function. "This is not something that we just made up on the spot. There have been many years of research conducted to come up with this training program."
For more information on the research papers or a more detailed explanation of how the activity-based training works, you can click on this link or visit Eric's website at www.neuroex.net.