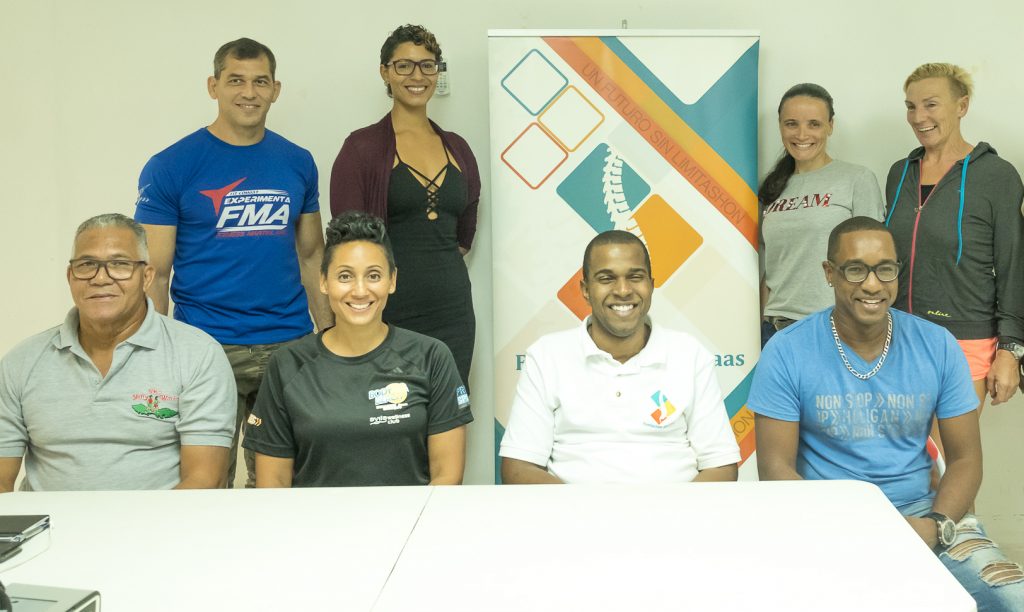 Fundraising Description
Introduction :     Fundashon Alton Paas is working consistently to promote awareness and better quality of lives for people with a spinal cord injury because we believe in the ability, rights and duties of every person with a spinal cord injury. In our journey to create positive change for people with spinal cord injury we've seen the importance to involve our community, public- and private sector. Therefore the solutions we get impacts more people positively and not only people with Spinal Cord Injury.
Description     :     The Annual Fitness Challenge   
March 4, 2018 at International School starting at 6am for 6 full hours, we will have the 5th edition of the Annual Fitness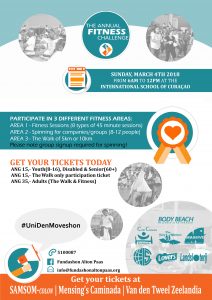 Challenge. Physical activity is crucial for everyone but especially for someone with a spinal cord injury. That is why we encourage our whole community to stay fit by having one event where everyone is together with that same goal. Empowering others with support, and belief to keep moving forward through our abilities and not disabilities.
For this 5th edition we have 3 areas:
Area 1 is the Fitness sessions
Area 2 is the Spinning marathon for companies/groups of 8 – 12 people.
Area 3 is the 'Walk' with a 5km and 10km route starting and finishing at International School.
It is all about unite, donate and have fun.
Funds collected at our fitness challenge serves to cover a part of our annual budget for the year including projects, scholarships for exercise membership program, wheelchair friendly transportation and social events.
DATE               :      4 March 2018
DURATION      :     06:00-12:00 (non-stop)
8 x 45 minutes fitness program
6 hours spinning- Group Signup is required!
The walk 5 – 10 kilometers
Price                :
The Walk (all ages) ANG 15-
Youth/60+ (8 – 15 aña / 60+) ANG 15,-
ADULT (16 – 59 aña) ANG 35,-
Group signup is required for spinning
For signup: 5100087 / tafc@fundashonaltonpaas.org
Venue             :     International School
To purchase ticket you can visit: